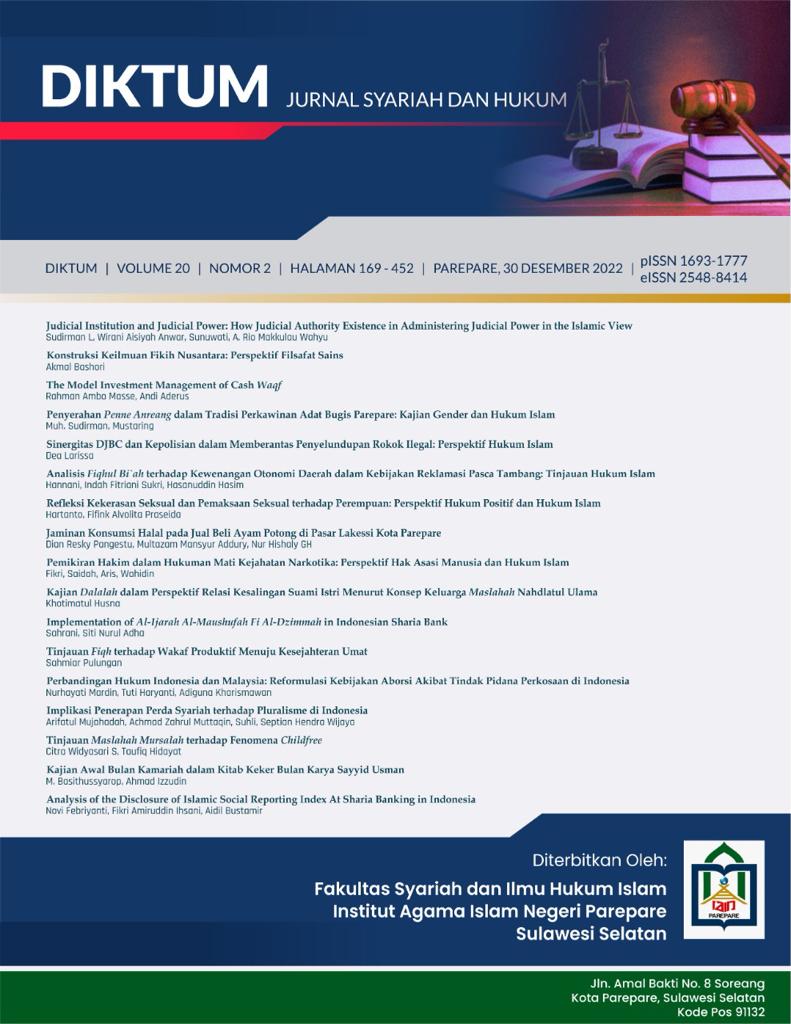 Journal Description
DIKTUM: Jurnal Syariah dan Hukum is a peer-reviewed journal which is published by Faculty of Sharia and Law, State Islamic Institute of Parepare, South Sulawesi, Indonesia, in collaboration with Indonesian Islamic Family Law Lecturer Association (ADHKI). It is scientific journal in the field of Sharia and Law Studies published in July and December.
The editors receive scientific articles in the form of conceptual script or unpublished research results or other scientific publications related to Sharia and Law themes which cover Family in Law, Islamic Law, Islamic Jurisprudence Studies, Islamic Economy Law, Islamic Political Jurisprudence, Islamic Comparative Law and Islamic Astronomy.
This journal has become a Cross-Ref Member, therefore, all articles published by Diktum: Jurnal Syariah dan Hukum will have unique DOI number.